Millsport Motorcycles was founded in April 2006.  Every effort has been made from day one to make our showroom customer friendly and keeping up to date with the ever changing motorcycle models, safety gear and clothing fashions.
We consider ourselves to be well situated right in the heart of the home town of road racing, Ballymoney.  A stone throw from Joey and Robert's memorial and across the road from the train station and Joey's bar.
We secured the sole Ducati franchise for NI in March 2007 and our relationship with Ducati UK has never been stronger.  In addition, we were delighted to welcome Suzuki to our showroom in March 2016 and plan to grow this brand within our business to be a place where Suzuki customers feel valued and welcome.  Immensely proud of our well stocked selection of new bikes from both brands, we also stock an ever changing range of used bikes.
Our technicians are fully trained in their field and kept up to date with all the latest software and technology so that we can offer the best aftercare to our customers.
A family run business, we pride ourselves on our personal touch. We hope our customers feel welcome and often call in for a chat, a look around and cup of tea without any pressure.
Over the years, Millsport's race team has been fortunate to have such riders as:  Conor Cummins, Alistair Seeley, Martin Finnegan, Michael Rutter, Jason Griffiths, Ryan Farquar, Tristan Palmer, Lee Johnston, Jakub Smrz, Carl Harris, Marty Nutt, Brian McCormick, Jimmy Moore, Michael Sweeney and Paul Hunt.
Millsport Motorcycles gave the current NW200 record holder, Alistair Seeley, his very first win in 2008 and as a team, they have also had successes in the BSB paddock with Tristan Palmer winning numerous super stock 1000 races on our Ducati Panigale.
Our staff are all Motorcycle enthusiasts, with a passion for the sport and love of our brands and are always willing go that extra mile to make visitors and customers welcome and well informed.  After 11 years and some hard times for many businesses we are grateful to be growing from strength to strength with the valued support of our customers, friends and families and look forward to many happy years ahead.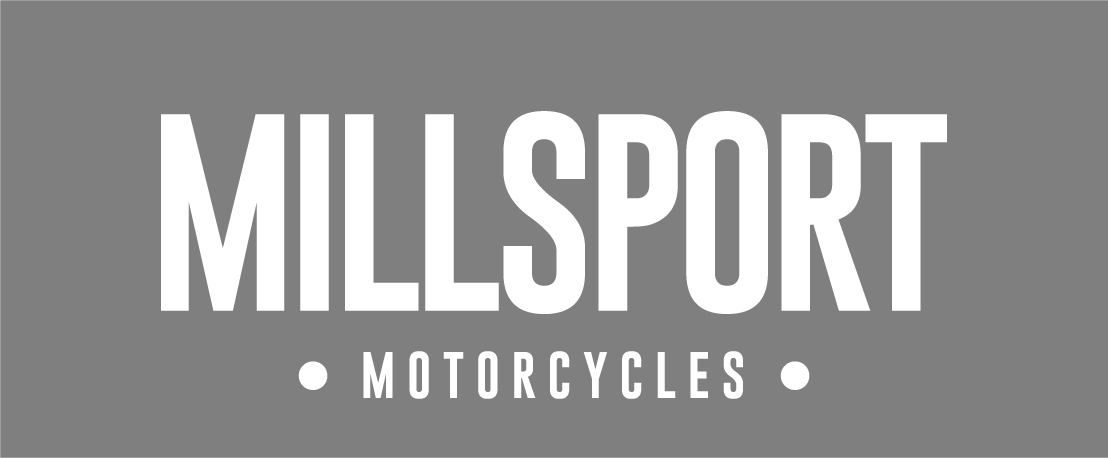 OPENING HOURS
Tue - Fri - 9 am to 5:15 pm
Sat - 9 am to 4 pm
Sun - Closed
Mon - Closed